THE MUSEUM EXCURSIONS(page 1)
In the historical and cultural complex "Konny Dvor":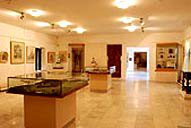 The Review excursion at the historical exhibitions presents ancient history of the Sergiev Posad Land, history and development of the Trinity-St. Sergius Monastery and the events connected with it.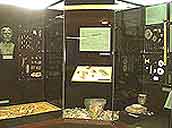 "Ancient History of the Sergiev Posad Land".
The guide will describe life, occupations and beliefs of the ancient inhabitants of this land from the 7th millennium B.C. till the beginning of the 2-d millennium A.D. according to the discoveries of archeologists.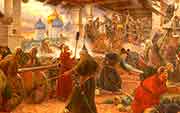 "History of the Trinity-St. Sergius Monastery"
The excursion is dedicated to history of the famous Monastery, historical events and persons, heroic defense of the fortress during the siege of 1608 – 1610, formation and development of the Monastery architectural ensemble.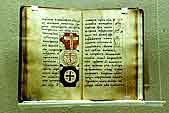 "Book Culture in Russia and the Trinity Monastery (the 15th - 19th c.)
The Trinity-St. Sergius Monastery was a major book center in Old Russia. The chronicles, books and original literary works were written and illuminated here. There were binding workshops in the Monastery. Ancient documents and old printed books were preserved and unique documentary archive was formed. The excursion acquaints visitors with the development of the written language in our country and reveals unknown pages of the Monastery history.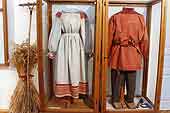 "The World of a Russian Village"
The excursion presents objects of everyday life that accompanied peasants from their birth till the end of their lives; demonstrates their decoration, ritual significance, their connection with folk ideas of the surrounding world, with traditional feasts and rituals.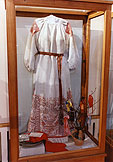 "Let's Play a Russian Wedding"
The visitors find out how an old wedding was played, how a bride was chosen and proposed to, how dowry was prepared, what rituals were observed, how guests were treated. The visitors can listen to ancient songs, guess riddles. They have a chance to play a role of a bride and a bridegroom and to take part in games and dances in a ring.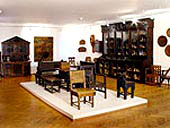 "Beauty Around Us".
The excursion is organized in the department "Russian Applied and Decorative Art of the 18th – 21st Century". The visitors can see remarkable specimens of the leading Russian handicraft centers: "golden" Khokhloma wood- painting, shawls with printed bouquets from Pavlov Posad, miniature lacquer painting of Mstera, Kholui, Palekh and Fedoskino, Zhostovo trays, wooden toys and multi-figured compositions from Bogorodskoye.