"Russian Applied and Decorative Art of the 18th-–21st c.
Open Depository" (page 2)

Village Khokhloma is historically connected with the Trinity-St. Sergius Monastery. In the 18th century Khokhloma and neighboring villages belonged to the Monastery. Light wood Khokhloma bowls, loving-cups, salt-cellars decorated with floral ornaments remind precious gold vessels. They were famous as early as the 19th century. Beside the traditional "gold" Khokhloma, the exhibition presents pieces of furniture of the 1930s with unexpected ornamental painting on the white and silvery backgrounds.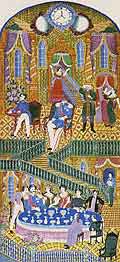 Another large wood-work center of the Nizhny Novgorod Region is Gorodets. The Museum collection demonstrates the main steps of its development from the end of the 18th until the end of the 20th century and presents practically all craftsmen who left marks in its history. The exhibition includes works that are considered "classical" samples of Gorodets art: details of distaffs made by A.V. Melnikov and L.V. Melnikov, G.L. Polyakov, V.K. Smirnov, panels of I. A Mazin, folding-screen made by I. K. Lebedev and D.I. Kryukov, etc.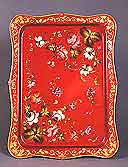 Russian artistic lacquer painting is world-known. The collection reflects its history and acquaints with all major centers. The Museum displays painted metal trays of Nizhny Tagil and Zhostovo (Moscow Region), lacquer objects of paper-mache of the 19th – 20th century, produced in Fedoskino (Moscow Region) and in the centers of Ivanovo and Vladimir Regions: Palekh, Kholui and Mstera where art of lacquer miniature developed only during the Soviet period on the basis of icon-painting.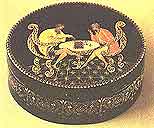 The part of the collection, including Palekh lacquer miniatures of 1920 – 1930s, marked by the highest artistic level, is most valuable. It contains works of A.V. Kotukhin, I.V. Markichev, I.M. Bakanov, I.P. Vakurov, I.I. Zubkov and I.I. Golikov - the founder of Palekh lacquer painting. These artists were members of "The Palekh Team of Ancient Painting" founded in 1924.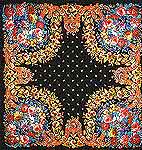 The collection of Russian shawls and kerchiefs occupies a significant part in the exposition. The shawls and other items, embroidered in golden thread came from Tver and Nizhny Novgorod, and bright printed shawls were produced in Moscow and in the Moscow Region in the 19th – early 20th c. The largest and now the only manufacturer of wool printed shawls and kerchiefs is Pavlovsky Posad (Moscow Region). The production started at the factory of merchants Ya. I. Labzin and V.I. Gryaznov at the beginning of the 1860s. The favorite motifs in Pavlovsky shawls, like in Zhostovo trays, are flowers. The Museum presents shawls of different time. Two kerchiefs were designed by a legendary drawer of the 19th century S.V. Postigov. There are also works of our contemporaries Z.A. Olshevskaya, E.P. Regunova, K.S. Zinovjeva, I.P. Dadonova, N.A. Slashcheva, G.I. Sotskova.

Handicrafts constitute an important part of Russian culture. The Museum exhibits manifest great talents and refined artistic tastes of Russian craftsmen.
1
2